Recipes
The landlocked coho salmon is a great fish for cooking.
It has excellent color and texture and the taste is mild and sweet.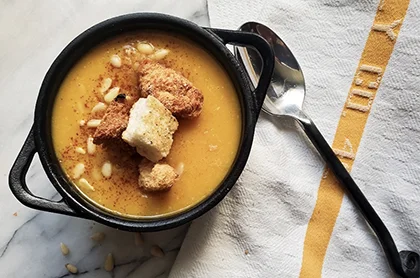 Recipes
The perfect start to a decadent meal. Warm, creamy, and delicious.
Recipes
In collaboration with Lyke Minded, we bring you a Texas chili recipe from the new Lyke Minded Cookbook.