Product
A deeper look into the pieces that are made to be worn, not collected.
Product
Blue Ranchwear is a classic men's ranch line. The assortment includes well-constructed, basic functional pieces built with the rancher's lifestyle in mind. To get an inside perspective into the design process, we connected with Blue Ranchwear's Sr. Apparel Designer.
Product
Built with the patriot, thrill-seeker, musician, sportsman, hunter, angler, and avid outdoorsman in mind—those who are attracted to the heritage of the crafts they practice and pass their skills forward as the ultimate act of brotherhood—we connected with Brothers and Sons Sr. Apparel Designer to get an inside look into the design process.
Product
Cleo + Wolf is an earthy fit for the free spirit with a bit of edge. These pieces aren't about trends—they're about what speaks to you. To get a deeper perspective on the design process, we connected with Cleo + Wolf Director of Design.
Product
We believe that the cowboy boot is an American icon, and we treat it as such with each of our handcrafted boot brands. Our objective is to build the perfect boot. We only use the best materials—imitation and synthetic leathers are never used. We hand select top quality leathers and exotic skins so that we produce the finest quality product, crafted by hand.
Product
The gear an athlete wears while competing is a pivotal part of their performance in any sport as it offers the necessary protection and functionality needed to perform at peak levels.
We connected with rodeo athletes, including Stetson Wright, Rusty Wright, Ryder Wright, Spencer Wright, Tilden Hooper, and Blake Knowles, and got their take on the performance gear they rely on in the arena as well as what they wear in everyday life.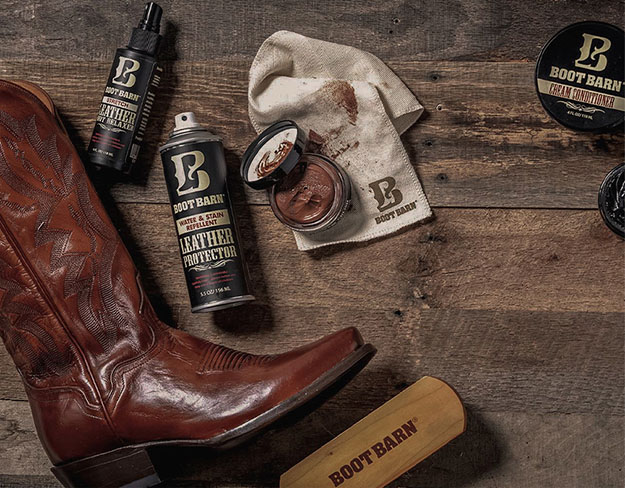 Product
Boot care is essential to long-lasting boots. Proper boot care will keep your cowboy boots well maintained and will increase the longevity of your boots. Here we provide boot care tips and products to maintain your boots.
Product
Boot car tips and products to help increase the lifespan of your work boots.